About
Globe Life: Vasu Organization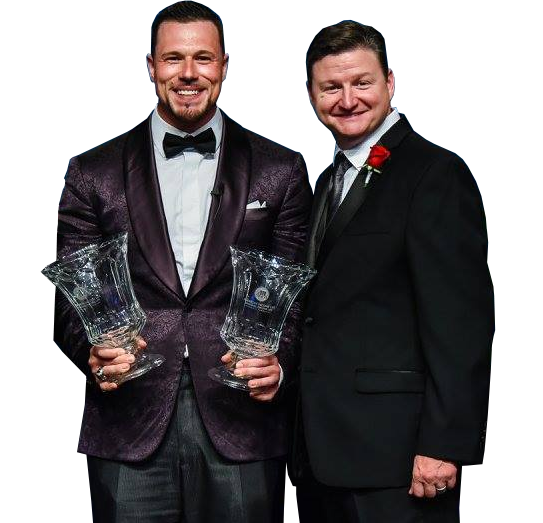 Michael Vasu was hand-picked by Steve Greer, the previous owner of the organization in Houston and Austin, Texas, to continue his legacy after Steve was chosen to be the president and eventual CEO of American Income Life. Michael Vasu brings over a decade of experience with the Surace-Smith organization of Ohio, where Jim Surace and Marcus Smith, the owners, have a combined experience of over 50 years with the company. Mike's experience as a top Regional General Agent with the company and his exposure to mentoring from industry legends have prepared him to take on the challenge of helping Houston and Austin grow to new levels and break records at every level.
History and Facts
Learn more about our incredible organization, through some of its history and achievements that we have accomplished along our way.
Globe Life
We are a part of Globe Life. A financial services holding company specializing in life and supplemental health insurance for middle-income Americans.
AIL
Founded in 1951, American Income Life is licensed in 49 states, Canada, and New Zealand. AIL was acquired by the Globe Life Insurance Companies in 1994.
Warren Buffet
World famous finance expert & investor Warren Buffet is the primary shareholder in our company. Which is a good reason on how we have been able to grow so much every year.
Michael Vasu
Michael Vasu establishes the Insurance Agencies of American Income Life in Houston, Texas
Philosphy
Through national leaders, American Income Life advocates for key issues and campaigns, and invests in a public agenda reflecting core values important to all working people.
Constant Growth
As other companies downsize, American Income Life and the Vasu Organization continue to experience growth. AIL's efforts are focused on creating more union jobs.
With Roots Beginning in 1900, Globe Life Has Grown in Financial Strength And Reputation.
$192 billion of life insurance coverage in force (as of 8/31/19)
The Globe Life companies have more policyholders than any other life insurance company in the country.
Globe Life Inc. is a member of the S&P 500 Index